Wunderlist Android App Updated: Potential Realised!
Wunderlist have just updated their android app. The original offering was quite poor to say the least. Although it looked really nice, it suffered from load times and lots of lag. Part of the reason, well in fact the whole reason for this was the development engine the developers used to create this application.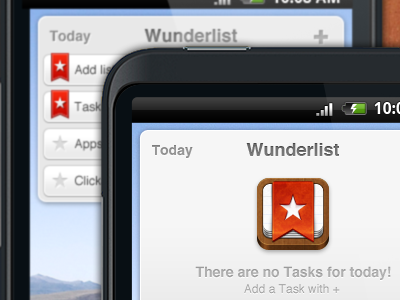 Wunderlist obviously took this into consideration, and their latest app has been completely rewritten. Now developed natively on the android platform, its like a whole new app. Gone is the lag when syncing, gone is the loading screen when attempting to view a list. The app literally flies now, and keeps its gorgeous UI. They have also added a pretty "wunderful" widget with the update too.
The lag forced me to stop using this app, but with the current update I think I might just give it another chance!
[app]com.wunderkinder.wunderlistandroid[/app]
[nggallery id=7]
.