Transfer Spotify Playlists to Google Music All Access
If you're from the US, and have and android phone, you'll most likely have tried Google Music All Access, the new music streaming service from our overlords Google. If you're like me, and not from the US, then you will also have tried Google Music All Access, the new music streaming service from our overlords Google! :P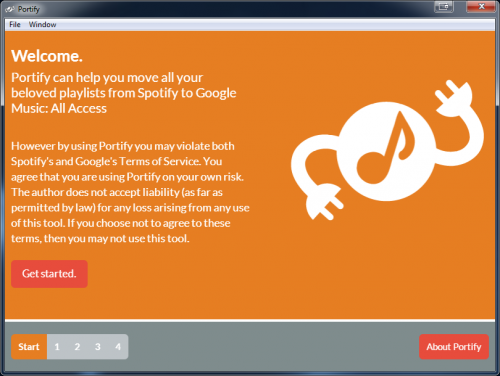 I've been a Spotify user for a long time, and as such I've amassed quite a lot of playlists on their service. This is perhaps the one main issue stopping me from moving over to Google Music full time, well that and not being able to set the download location to an external storage location, but I digress.
However, Portify is a tool that may make the move a lot easier. It will essentially transfer your Spotify playlists over to Google Music All Access. The application does require both of your passwords to run, but the developer has opened up the code so you can check yourself that nothing malicious is going on.
You can find the app and more information over at the developers website. Let me know how it goes!
[via]