Sony Walkman Android PMP: Launching December!
The Sony Walkman PMP has today officially been announced by Sony. The portable media players will be labelled as the "Z Series" of devices, and represents Sony's second foray into the android world after its recently announced android tablets.

The devices have the traditional Walkman style merged I guess with what you might see on current Sony Ericsson android phones, especially from the front. The Z-Series do not have any camera, with Sony seemingly positioning this device firmly as a PMP. It also comes in with some very decent specs, including a dual-core CPU (are you listening Sony Ericsson??).
4.3" 800 x 480 LCD screen
android 2.3 gingerbread
1GHz dual-core Tegra 2 CPU
 512MB RAM
 1080p video playback
 DLNA
Micro-HDMI
FM radio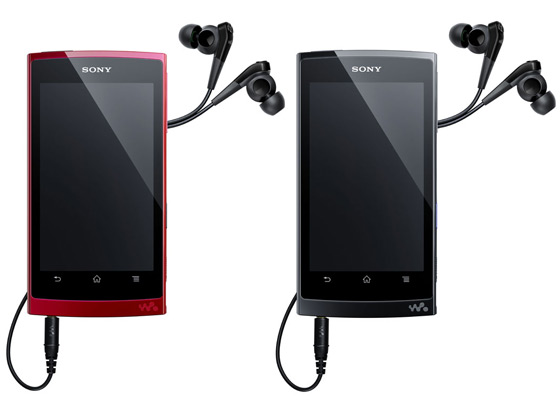 The Device is going to launch in Japan on December 10th for a price of  ¥28,000 (£230) for the 16GB version, ¥33,000 (£270) for the 32GB version and ¥43,000 (£350) for the 64GB version. If those prices do relate to the UK cost, then that is pretty ambitious pricing from Sony. They may be trying to offer a premium price for the Walkman branding, but I'd guess many people would rather spend that type of money on a device that offers all the features the Walkman PMP has, but with the addition of a camera and phone capability..