Sony Ericsson Announce New Xperia Neo V
Sony Ericsson have just announced a new addition to their Xperia range of android phones, the Xperia Neo. The Neo will be available globally in Q4 2011.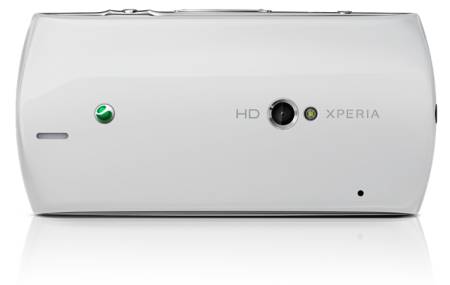 The Neo will have a single-core 1GHz Snapdragon CPU, 480 x 854 (FWVGA) 3.7" screen and run android 2.3.4. It looks to be a decent phone, similar to the Arc in spec, but more like the X10 in looks. Not sure how much this phone will go for, but as with all SE phones, it'll probably be priced higher than its worth.. I can't wait personally to see SE being adventurous and putting more than one core in its new phones!
Along with the new phone, they have announced a new software update to their current line of Xperia phones, which will be rolled out from October this year. The software update includes:
Xperia smartphones to be upgraded to the 2.3.4 version of the Gingerbread platform with new features including Google Talk with Video Chat for smartphones with front-facing cameras
Updated Facebook inside Xperiaâ"¢ functionality for enhanced like, share and discover abilities
Xperia™ smartphones introducing world's first 3D sweep panorama functionality powered by Sony.
The software upgrade enables consumers to turn their Xperia smartphone into a mini-mobile PC by connecting USB peripherals (mouse, keyboard or game controller) to Sony Ericsson LiveDockâ"¢ multimedia station. Connect the smartphone to a TV via HDMI to get a big screen experience.
Swipe text input -Â  text input by swiping the finger from one letter to the next
Screen capture - allows the user to share a screen grab from anywhere in the phone