Samsung vs Apple: No Infringement of 9 of 10 IP Rights [Fail Edition]
Samsung have taken to their blog to provide some more information on yesterdays ruling in Holland. The key points to take are:
Out of the 10 IP's brought against them, 1 was infringed.
The 1 infringement is unlikely to cause any disruption in available of the phones concerned.
The ruling only affects Holland.
Holland-based subsidiaries may not sell the cited products in the Netherlands, the UK, France, Germany, Finland, Ireland, Lichtenstein, Luxemburg, Monaco, Sweden, Switzerland until the cited single infringement is addressed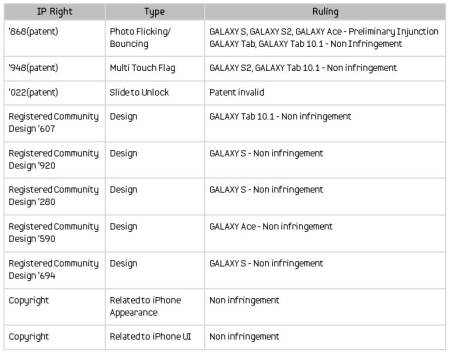 It seems like Samsung have this one covered, and the single infringement looks like it can be overcome through a software patch, if Samsung don't succeed with the legal approach.