Samsung vs Apple [IFA 2011 Edition]
I'm sure most of you have heard that last week Samsung officially announced their new Android Galaxy devices. The Galaxy Note and the Galaxy Tab 7.7 (If not, you should really think about subscribing to our rss feed!). The new Galaxy Tab 7.7 is a pretty cool device, a portable size with a fantastic screen and internal specs.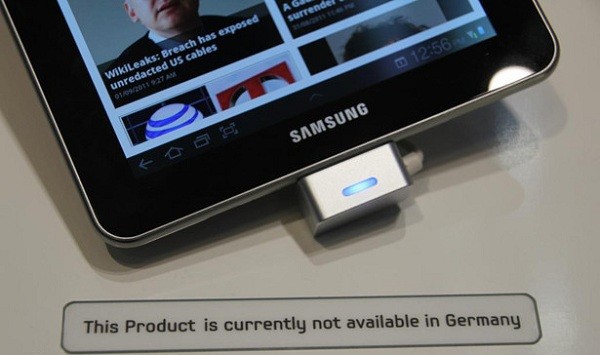 If you have been following out Samsung vs Apple series of posts you'll also know that Apple are not pleased about Samsung's latest android tablet devices, nor their latest phones. Apple have already won an injunction against Samsung with regards to  the sale and promotion of their galaxy Tab 10.1 in Germany, and now Apple have won a second injunction against the newly announced Galaxy Tab 7.7 which again bans the sale and marketing of the device in germany. The biggest indication of this was the removal of the Galaxy Tab 7.7 display device from the show floor at IFA last week.
What are your thoughts on this latest attempt to block the sale of Samsung devices by Apple? Especially as the devices in question have pretty distinct and unique screen sizes...