Samsung vs Apple [German Banning Edition]
Well huge news from the Düsseldorf court today. If you remember back on August 25, the German court decided to uphold the preliminary ban on certain Samsung devices being sold in Germany, which a note that the decision would be made today, the 9th September. Well today we have that news, and its bad news for Samsung, and bad news for the German population.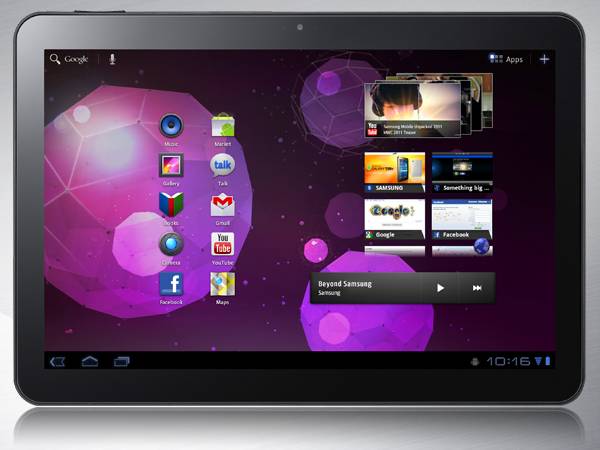 The German court today upheld the original injunction rejecting Samsung's attempt to overturn it. Essentially, what this means is a full ban on the sale of the Samsung Galaxy Tab 10.1 in Germany. This will not effect anywhere but Germany directly, the sale of the tab can still carry on as normal elsewhere in Europe, but the decision may affect different courts where Apple have opened the same case. Judge of the case, Johanna Brueckner-Hofmann says:
The court is of the opinion that Apple's minimalistic design isn't the only technical solution to make a tablet computer, other designs are possible. For the informed customer there remains the predominant overall impression that the device looks like the design Apple has protected in Europe.
Well I don't know what to say. I have to agree with Samsung that if this hold true (and it has done in Germany today), then pretty much every tablet out there can be subject to the same statement. I'm not sure how a patent on a minimalistic design works either. A patent on doing not very much? Samsung can, and probably will appeal to this decision, taking the case to a different type of court, doing so is risky for Samsung, costing more money and possibly damages to Apple.
I'm interested to hear your thoughts in this, especially if you are a German resident.