Samsung Unpacked Android App Released
Samsung have released a new Samsung Unpacked app to the android market. The app gives details about upcoming Samsung Unpacked events, as well as offering press releases and best of all, a live stream to the event. You'll be wanting to grab this app before the start of September as Samsung seem to have something pretty big lined up in their Germany Unpacked event!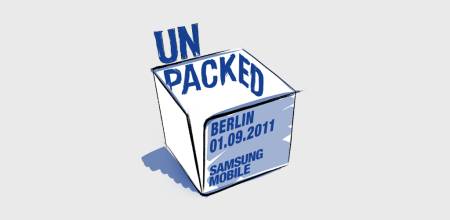 Samsung have provided a huge blurb, that most of the time doesn't make sense, so I've just pulled out the bit that counts below:
View information about SAMSUNG MOBILE UNPACKED, Samsung mobile's new product launch event series. With this application, you can get access to the latest information on SAMSUNG MOBILE UNPACKED events at anytime and learn about new product launches before anyone else.
[qr]https://market.android.com/details?id=com.samsungmobile.unpacked[/qr]