Samsung Hope Relay: Download, Get Off Your Backside & Raise Some Money!
Samsung is one of the Official Partners of the 2012 Olympic games in London here in the UK, so expect to hear a lot about them in the coming months. One of the better activities they are doing is the Samsung Hope Relay app. Essentially the app tracks when you go running/jogging/cycling, any activity where you move, and for each mile you travel, Samsung will donate £1 to charity on your behalf.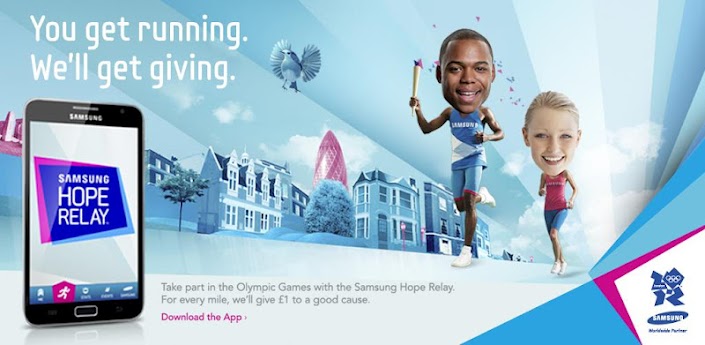 When you first download the app you'll be asked to pick a photo of your face for Samsung to attach to an animated body (presumably for some funny antics at some time in the future). Once you've selected your head, you can select the body and then you'll be requested to enter your name and address to sign up.
Once within the app you choose to go on a run, the app will hook into your phones GPS to track exactly how far you go. The app also integrates with social networks quite well so you can share your progress and runs. One of the nice features of the app is that you can create teams in order to raise money with other people. Your friends can also "cheer you on" (or abuse you until you run faster, depends on the type of friends you have!) and offer words of encouragement live as you're on a run!
[nggallery id=40]
This is a really neat app from Samsung, and if you do any sort of physical activity it's well worth downloading and enabling this app as you're essentially raising money for free! You can grab the app below, all that's left is to wish you good luck!
[app]com.samsung.torch[/app]