Samsung Galaxy Tab 10.1 Not Quite An iPad Clone?
If you follow us here at Droid-Den, you'll know we have recently been reporting on the ongoing lawsuits between Samsung and apple. With the latest edition featuring a ban on the sales of the Samsung Galaxy Tab in Germany. The German court deemed the Galaxy Tab 10.1 was just too similar in looks to the Apple iPad.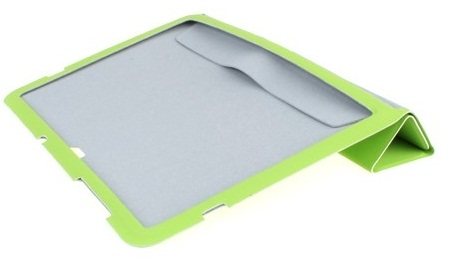 We here at Droid-Den don't agree with that statement at all though. We think you should seriously consider getting an eye test if you always get mixed up when looking at the two tablets. But just in case you have great vision, and can clearly see that these two devices are in fact different, you can always grab the unofficial Smart Cover Protective Leather Case for the Samsung Galaxy Tab 10.1!