Samsung Galaxy SII Hints & Tips [Part 2]
Welcome  to part 2 of the Samsung Galaxy SII Hints & Tips Article from our guest columnist William Judd from the
Mobile Fun blog
. In the second of a series of three blog posts, he talks you through 5 more tips to get the most out of your fantastic Samsung android phone! Remember, some of these may work on your non-Samsung phone, so be sure to give it a read!If you missed
Part 1
, be sure to check it out first!
6. Customise camera button shortcuts
If you hold down the settings button in the camera app, you can customise which shortcuts appear on the left hand side. This includes replacing the default options, giving you four shortcuts to play with.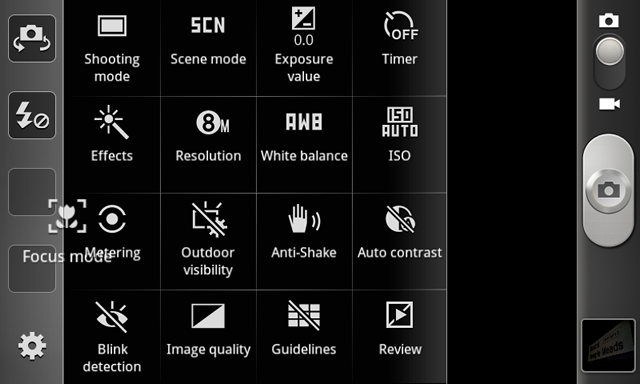 7. Smart dial
With the smart dial feature in the phone app, you can simply use the numeric keypad to type out the first few letters of a person's name. Here I've typed in 268, which corresponds to the 'Ant' that begins the 'Antonia' contact.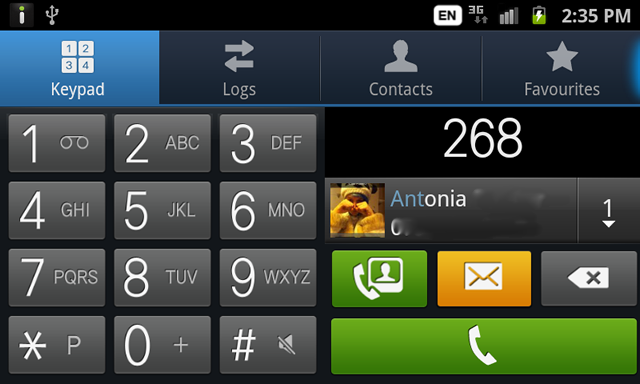 8. Hard shutdown
To completely shut down your phone, including when the operating system has crashed, just hold down the power button for five seconds. When the display blanks, you'll know that it's worked.
9. Scroll different
The Samsung Galaxy S2 features two and three finger scrolling.
Two finger scrolling will allow you to scroll without momentum, allowing you to stop instantly instead of drifting to a halt.
Three finger scrolling is like super powered one finger scrolling; you'll go quite a bit faster.
Again, this doesn't work in all apps.
10. Import some new fonts
If you'd like a different look on your phone, one of the easiest ways is to choose a new font. As well as the three options below (default, choco cooky, Helvetica S) you can get additional fonts online.