Samsung Galaxy Note II Owners: Get This App!
If you have a Samsung Galaxy Note II, then you'll probably be happy to hear about a new app being developed by xda user LegendK95, called SPenBoard Switcher.
One of the best things about the Note II is the ability to use the S-Pen to write, instead of tapping keys with your fingers as you normally would. The stock Samsung keyboard includes this feature, but for those of us who prefer 3rd-party keyboards (such as Swiftkey), it's a hassle to manually change over the keyboard when using, and not using the S-Pen. It doesn't appear that you need root either, so all of you can enjoy this one!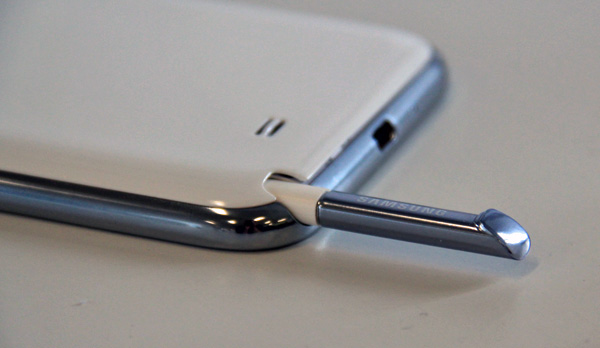 This is where this app comes in. It allows you to set a keyboard for when you are not using the S-Pen, and a keyboard for when you are using it! It knows when you release the S-Pen from its slot and changes the keyboard automatically, and again once you dock the S-Pen.
I've had a go, and version 1 works great already. If you have a Note II, I'd strongly suggest getting this app! A description of the app is given below:
Have you ever wanted to use a certain keyboard for normal use, and a different one for the S-Pen! This will ease your life. - When the service is running, the pen's position is detected and the keyboard is switched to the learned or pre-defined one (depending on the mode). - The service runs quietly and efficiently. No popups, no interventions. - Support for starting on boot - Service supports two modes: Learning mode: Tries to detect the keyboard you use in each pen position, stores the detected keyboard, and uses it the next time you take your pen off, or return it to its place. Fixed Mode: The service only uses the keyboards you chose inside the application, even if you use another keyboard for a short time, when the pen's position, the keyboard is reverted back to the ones you chose.
You can find out more and download the app over at XDA. Let me know what you think!