Samsung Galaxy Note Announced
Samsung have announced the Samsung Galaxy Note. A 5.3" device that can't decide if it's a phone or a tablet!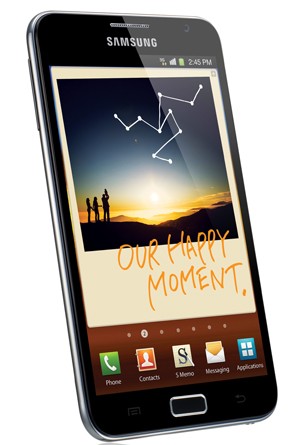 The specs are pretty decent too:
Gingerbread
 dual-core 1.4GHz processor
5.3" WVGA Super AMOLED display
 2MP front camera
8MP rear camera
 2,500mAh battery
9.65mm (0.38 inches) thick
178 grams (6.3 ounces)
The phone/tablet comes with Touchwiz and a new Samsung concept, the S Pen, as well as a number of apps taking advantage of this pen including the S Planner, S Memo and a virtual collaborative whiteboard.
No pricing or available has been announced as of yet though. Interesting?