Samsung filing preliminary injunctions against Apple's iPhone 4S
Samsung Electronics have announced on their official blog that they are filing preliminary injunctions against the new iPhone 4S starting with France and Italy on October 5Th (today). Samsung's new suit relates to 2 patent infringements concerning "wireless telecommunications technology, specifically Wideband Code Division Multiple Access (WCDMA) standards for 3G mobile handsets."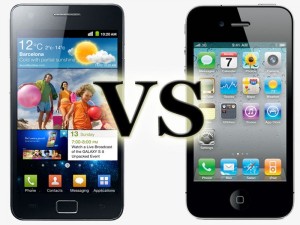 Samsung are seeking to ban the sale of the iPhone 4S in Italy and France first, with plans to add to the list of countries after further review. The new iPhone 4S has only just launched yesterday is already facing a tough time with some iPhone fans because of the lacklustre updates, especially with the last iPhone being released 15 months ago, and this may add to the pressure on new Apple CEO Tim Cook. Whether this injunction is successful (I doubt it) or not, it shows that Samsung is starting to take action against Apple (as promised) instead of just defending itself from Cupertino's law suits.