Pudding Camera updated To Support English
Pudding Camera has just received an update in the android market that adds one feature we have all been waiting for (those of us outside Korea anyway), English language support!!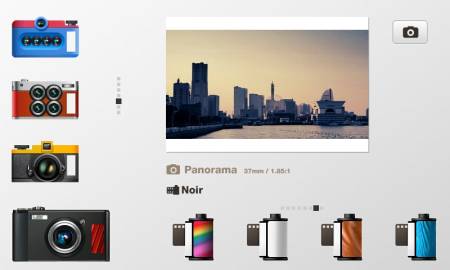 If you haven't tried Pudding Camera out yet, I suggest you go take a look. It's a beautifully designed android camera app. You can select from various types of cameras as well as numerous effects. Te majority of the low scores it has received on the android market are due to the previous lack of support of the English language, so don't take its current score of 3.8 as the true score for this great app.
[app]com.kth.PuddingCamera[/app]
Amazing, Pudding Camera! You can enjoy Android Pudding camera app in English! Pudding camera offers many kinds of camera, and kinds of film settings. You can use any combination of these options by FREE so enjoy many kinds of stylish photos with this Pudding Camera! Features • Combination of Camera & Films • Exposure setting (-2.0~2.0) • Support front facing camera (needs OS 2.3 version or above) • Support tap anywhere to snap a pic. • Support 3 kinds of file size (small:472px, medium:700px, large:1280px) • Saving shooting mode • Using location information • Viewing photos by date • Sharing with your photos via email, Twitter, Facebook, or me2day • Auto saving into Pudding (Pudding is a web photo album serviced by Paran.) • Creating an account of Pudding