PingMe: New Group Messenger App For Android
Yet another group messaging app has been released for android, this time from San Francisco based RadiumOne Labs. It features everything you'd expect from a group messaging service, if you want to know exactly what, feel free to check out the other hundred available, as they pretty much all do the same thing!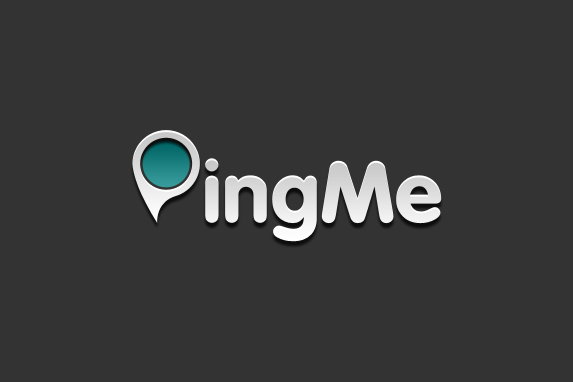 One cool feature however, is the Geo Imprint feature, which lets you know which of your friends are close by. Although RadiumOne do insist the app is available on the android market, it's not actually live yet so I can't give you any more details than the press release, but do take a look. The link below will also activate itself when the app does finally arrive, which should be any minute now.
[app]com.radiumone.pingme[/app]
SAN FRANCISCO, CA – September 7, 2011 – Today, RadiumOne Labs is releasing a free messaging app called PingMe Messenger that enables friends and family to message each other in real-time, no matter what device they use. RadiumOne Labs, a division of RadiumOne, incubates first-party products for the publisher community they serve. Its first application – PingMe – is now available in the iPhone App Store and the Android Marketplace, with more platforms to come. Getting started with PingMe is easy. Users can connect with their friends through their telephone's address book, Facebook, or the PingMe network. The registration process is dead simple – your phone number is your user ID, and you don't need a password or hard-to-remember PIN to connect with your friends. Here are some of the features that make PingMe stand out: • Real-Time Communication – PingMe allows friends to message and share photos at blazingly fast speeds. • Group Messaging – PingMe's Group Chat creates dynamic circles and groups on-the-fly. • Cost – PingMe is free in the U.S. and worldwide and offers unlimited messaging. Compare this to the cost of SMS texts. (According to Nielsen, the average teenager now sends 3,339 texts per month.) • Geo Imprint – PingMe's opt-in geo-location functionality lets friends find each other based on their location, making meeting up with friends easier. • Status Updates – Users can instantly let their PingMe contacts know what's on their mind and check in with their friends via PingMe's NewsFeed. In addition, PingMe tells you when someone sends you a message – even when PingMe is closed. • Security and Reliability – Every message is secured by an individual signature – guaranteeing messages are always authentic. "Say goodbye to expensive text messaging charges," said Gurbaksh Chahal, CEO of RadiumOne , the creators of PingMe. "PingMe is the best new way to stay connected, socialize, and share messages and pictures with your closest circle of friends when you're on-the-go." To download and install PingMe, visit the iPhone App Store or the Android Marketplace and search "PingMe" or visit www.pingme.net.

About RadiumOne Labs

RadiumOne Labs is dedicated to creating products that enable open, social, and real-time communication across the Open Web and Mobile Internet, including white-label solutions that help extend a publisher's reach into the mobile messaging space. RadiumOne Labs is the development lab of RadiumOne, the first online ad network to leverage social data on the Open Web and Mobile Internet. Its patent-pending ShareGraph™ technology meshes traditional targeting technologies with social sharing connections to achieve highly scalable engagement and audience targeting. To learn more about RadiumOne Labs, please visit http://radiumone.com/labs/index.html.