Official Android App For Droid-Den Announced!
Today we are excited to announce the unveiling of our Official android app! The Droid-Den.com app runs on both phones and tablets, and ensures that you will be kept up to date on all the exciting new android news, as well as receiving our regular reviews and tips articles directly to your phone and tablet!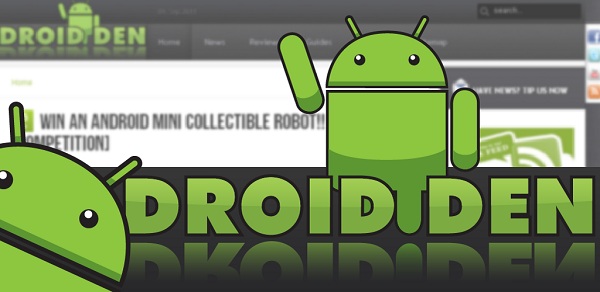 We have both a free version (ad-supported) as well as a paid for version (£0.99 - or as we like to say, 1/3 the cost of a Starbucks coffee). Feel free to check out the ad-supported version, which offers the same full features as the paid for version. If you like the app, we would advise you to grab the paid for version to get rid of the ads (yes we hate them too!) and to show your support for the Droid Den team!
We were contemplating reviewing our own app, but early drafts seemed to have a slight bias! As a result, we thought we'd include you guys on the action and offer you the chance to get a copy of the paid for version of the app for FREE!
Over the next few weeks we will be posting a few reader-sent reviews of our Official app. All you have to do is write up a review of the Droid-Den.com application and email it to us. We will select the best reviews and post them to the site, as well as providing those that get published to the site with a free copy of the paid-for application!
[app]com.droidden.new[/app]
[app]com.droidden[/app]
Good luck!