NVIDIA Announce TegraZone.com
NVIDIA have announced www.TegraZone.com, basically an extension to their android app. The website offers all the functionality of the android app, with the added benefit that you don't actually have to own a Tegra2 device to view it.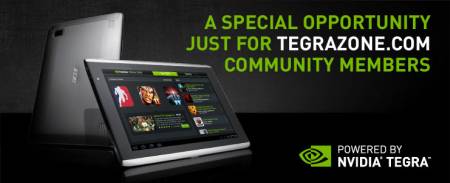 It looks like NVIDIA are hoping to persuade people that their games are better than the competition, and that you should purchase a device running their chip. If you haven't had a look at the games they currently offer you really should, there are some fantastic mobile games out there.
Even if you don't have an NVIDIA CPU in your android phone, you might be able to run the drivers required by grabbing Chainfires Chainfire 3D app from the market.
As well as letting you check out the games, the site will also run a variety of competitions, with the first (and current) one giving you the chance to win an Acer Iconia Tab A500. All you need to do is enter the competition here [America/Canada only].
If you have already had a go on some on these games, let me know which is your fave!