New Asus Eee Pad Transformer Update Brings...
Back the old mouse pointer.. Hurray! The android 3.2 update brought a strange large blue circle, replacing the mouse pointer when using the keyboard dock mousepad. I'm not sure many people like it, it was quite inaccurate which was the biggest issue.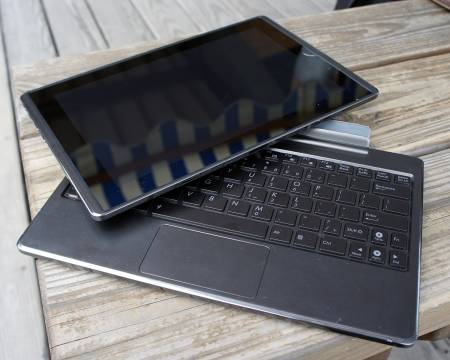 Asus have issued a small update which brings the option to switch between these pointers. I know you'll be wanting to do so, so after you apply the update to your tablet, do the following:
Go to Settings -> Language & Input -> Touch Pointer Style to change to your preferred choice.
Other updates include improving the Wi-Fi connection, file browsing, latency when typing in the browser and support for Wi-Fi Ad-Hoc mode.