HTC Updates the Desire to Gingerbread (But you Won't Like It)
Remember when HTC said they wouldn't update the HTC Desire to gingerbread because the phone wasn't capable (despite the fact that custom ROM developers have been proving gingerbread Sense ROMS for ages)? Remember the outrage from us users about this? And remember HTC suddenly turning around and saying, yes, we will provide gingerbread, but a hugely cut down version?
Well today we have some more news from HTC about the Desire, and you probably aren't going to like it...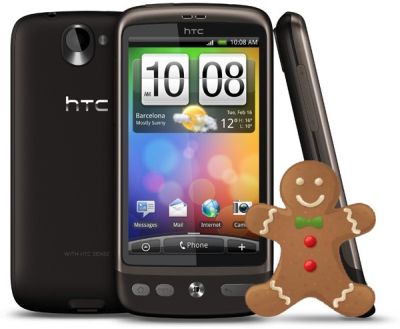 HTC have basically said that the update is only for advanced users, and not for general public use. The ROM also has been stripped of quite a lot of things you would expect still to be there, especially as a whole load of HTC apps have been removed. The full story from HTC is given below:
This update is only recommended for expert users who want to experience Android 2.3 and understand the limitations which apply to this update to the HTC Desire.  Due to memory constraints several applications have been removed from this update and we are only offering the ROM upgrade utility (RUU) for you to download.  Please note that flashing this ROM will erase your previous customizations, including any messages, emails, contacts, and other personal information.  We suggest you take advantage of your Google account and other backup solutions available on the Android Market to ensure you do not lose your personal data.  Your SD Card will not be erased or modified. The major changes in this update include:

All customizations, including operator applications, will be removed
 All wallpapers, except the default wallpaper, will be removed and placed online on the HTC Developer website
Several HTC applications will be removed and placed online on the HTC Developer website
The official Facebook application will be removed and is downloadable on the Android Market.

To download this update, please visit… http://developer.htc.com/ Note: This Rom update is for development only and not for general public use.  Upgrades to non-authorized phones may result in loss of functionality.  In addition certain functions may no longer be usable after re-flashing the ROM, including but not limited to MMS and SMS and HTC also disclaims liability for any unusable functions.  HTC disclaims liability for the loss and/or leakage of any personal data resulting from the re-flashing of the ROM. Updated - The following regional variants are not compatible with this upgrade: Germany (Telekom Deutschland), North America, South Korea and Japan.