HTC Jetstream Hits AT&T: Price Unbelievable
The HTC Jetstream has just hit the AT&T online store. The 10.1" tablet is actually quite a beast, with a 1.5Ghz dual core CPU inside, and it looks quite nice too.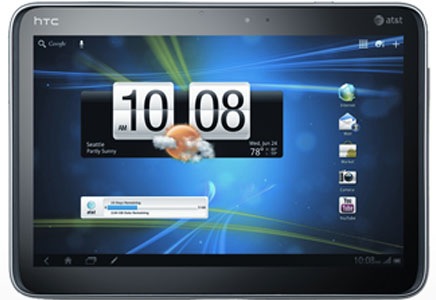 I was all ready to big this tablet up, but to be honest I just can't be bothered, the price of this thing just doesn't justify the effort.. You can pick it up off-contract for only $849.99, or on a 2 year contract for $699.99 with a minimum monthly cost of $35. See what I mean? HTC need to get their act together or literally no one will own one of these tablets, and that will be a huge shame...