Google announce Nexus 7 Tablet!
One of the major announcements from day 1 of Google I/O 2012 was the release of  a new tablet from Google named Nexus 7. This is the first tablet offering from Google and has been designed for comfort, speed and basically awesomeness!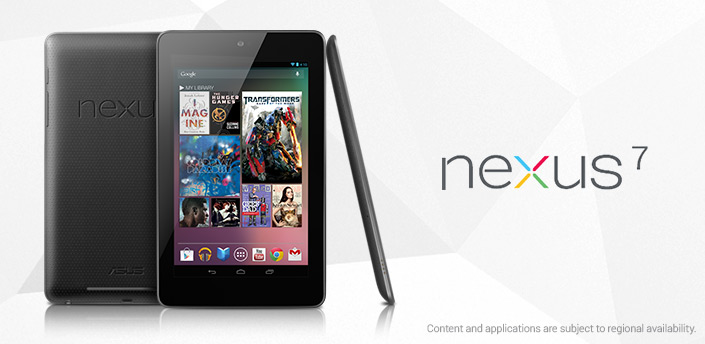 The 7" Tablet is a great addition to the Nexus family of devices. With a HD screen, NFC, GPS and Bluetooth it is definitely feature-rich and with a Quad-Core Tegra 3 processor and 1GB RAM it is sure going to be fast too!
the device comes in 2 storage capacities, either 8GB or 16GB and there are rumours that it can support MHL but nothing has been confirmed yet,
One of the best things about this device is the price, £159/$199 for the 8GB Model and £199/$249 for the 16GB edition. Both come with £15/$25 of free Play Store credit too to start filling your device with nice content courtesy of Google!
Personally I cannot wait to see one of these in the flesh but in the meantime there are lots of videos on the device on YouTube about it and below is the link to the Play Store site and the YouTube video from Google.
[youtube http://www.youtube.com/watch?v=YMQdfGFK5XQ]