Get The New Facebook for Android APK Here
So yesterday I got pushed a new update to Facebook, and a lot of things have changed. For me, these changes are a lot worse than the existing app. For example, in the screenshot below you can see the four new navigational items along the bottom of the app. This is where you view your notifications, and even where you view the new slide out screen.
Why they made these changes is a mystery to me. They have actually managed to make a bad app worse. Congratulations Zuck!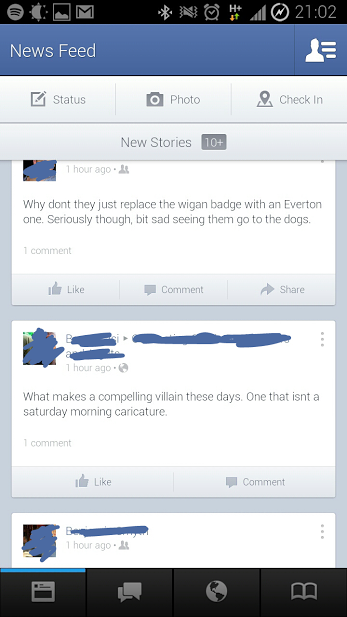 You can grab the apk yourself here, if you really want.. Let me know what you guys think of the update on Twitter or Google+!
EDIT: It seems like installing this apk (pulled from my device) doesn't update the app for everyone. I suppose this may be a setting per user..