Galaxy Nexus/Nexus Prime Caught on Video and Spec rumours
A video of, allegedly, the next nexus device has leaked along with screen shots of Android 4.0. Check them out at the bottom of the post. The leak also shows that new versions of the Google Music and Google+ apps have been included in ICS. Messenger in Google+ has now been renamed to chords. There is also a video floating around that someone has managed to get new Nexus boot animation running on a Droid Bionic. Sometimes I wonder whether Google strategically leak out stuff to get people excited.
Skip past the break to read about the specs and watch the afro-mentioned videos.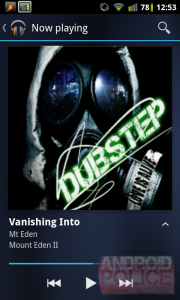 This video claims to have the new Nexus boot animation running on a Motorola Droid Bionic.
[youtube http://www.youtube.com/watch?v=yYRM4nCMWCk&w=480&h=360]
According to BGR the next nexus will be called a Galaxy Nexus and not the Nexus Prime and they claim their source has provided them with the following spec of the new nexus.
Android 4.0 Ice Cream Sandwich
9mm thin
4.65-inch 1280 x 720-pixel Super AMOLED HD with curved glass
TI OMAP 4460 dual-core Cortex A9 processor clocked at 1.2GHz
1GB of RAM
32GB of built-in storage
5-megapixel camera on the back, 1.3-megapixel in the front
1080p HD video capture support
LTE/HSPA depending on carrier
Wi-Fi a/b/g/n
NFC
1,750 mAh battery
Quickly after that was released GSM Arena put up a post falsifying BGR's post. They claim their source is the real source and that the phone will be powered by a 1.5Ghz dual core Samsung chipset, have a PowerVR SGX543MP2 (same as the iPad2) and an 8MP camera. GSM Arena also claim it will have a larger battery at 2,050 mAh. I have no idea whether either of them are actually right. We will have to wait until 27th October to find out.
The video shows a button-less device seemingly running the next version of Android. I have to admit it looks very sleek and not too dissimilar to a large Nexus S.
[youtube http://www.youtube.com/watch?v=Py9TfZGie48&w=640&h=360]
Screenshots of Android 4.0
I like the minimalistic feel and you can see the holographic UI theme ported over from Honeycomb. What are your views? Leave us a comment.