Droid-Den Recommends: 12-18 September 2011 [Part 1]
The Droid-Den team go through lots and lots of apps every week. Rather than throwing away all that knowledge we decided it would be a great idea to post a list of our favourite new(ish) apps every Monday from the previous week. We don't expect you to install each and every one of the apps we tell you about, but if you pick up a gem or two then we'll sleep all that much better tonight!
Enjoy!
Fish Bowl Photo [Free]
A great replacement to the android gallery app. The UI is really gorgeous, definitely one to try out!
Power up your photo experience on Android with this rich & versatile Gallery! View & manage your photos & videos with this rich & versatile multi-image viewer, organizer, and slideshow player. Beta 2 is now available for free with major enhancements and many Advanced features for you to explore & personalize your media experience.
[app]com.littlefatfish.photo[/app]
The Guardian
Official app from the UK newspaper. It's very well put together, they've followed the latest android UI guidelines to the letter and it really looks great!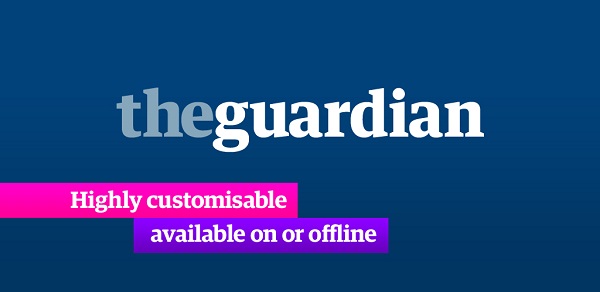 News, sport, comment and more; highly customisable and available on and offline. The Guardian Android app delivers all the latest content from guardian.co.uk to your phone or tablet. Read today's news, sport, comment and reviews, watch video, listen to podcasts and browse stunning picture galleries while on the move. Full feature list: - navigate by section, topic or contributor - download your homepage and favourites for offline reading with the touch of a button, or schedule a daily download for a time that suits you - browse our award-winning audio and video content - save contributors, topics and sections to your favourites - add favourites to your homescreen with an expanded view or link - swipe through stunning full-screen picture galleries - share articles and galleries using the Android share menu - view content in portrait or landscape orientation
[app]com.guardian[/app]
Droid-Den.com [Free]/[£0.99]
A fantastic app from the Droid-Den team, best way to keep up to date with your android news! ;P Both an ad-supported free app as well as a donate app are available too.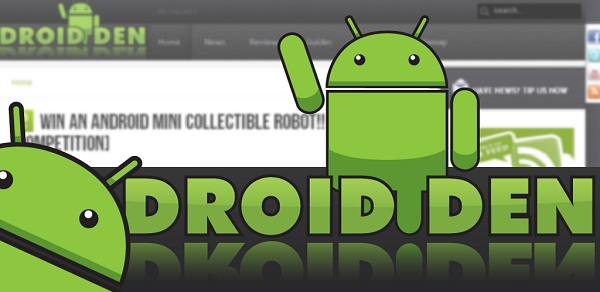 The android app to accompany the www.droid-den.com android website. Keep up to date on the latest android news and reviews from the Droid-Den team. Keep a look out for our regular android app round-up and feature articles, as well as our competitions!
[app]com.droidden[/app] [app]com.droidden.new[/app]
Cross Court Tennis [Free]/[£1.26]
Coolish tennis game for android, the best tennis game out there anyway!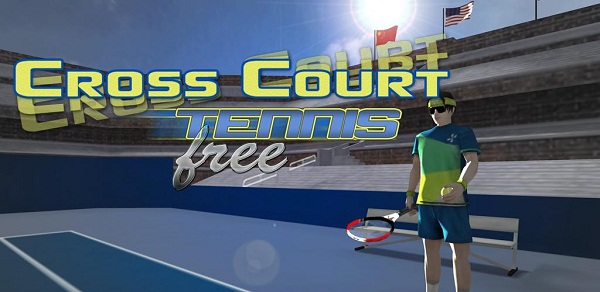 **************************************** FEATURES **************************************** -Instant Play, a single Beginner level match -You are a Futures player level -Realistic ball physics accounting for different spins -Controls are simple and intuitive -Use Auto-Run mode to develop your shots, then challenge yourself in Free Run Mode by tapping the court to run -Hit lobs, slice, topspin, Flat, drop volleys, all with EASE! -Use Swipe gestures to control spins, straight for Flat / slice, circular for topspin -Focus on the match, not on controls! **************************************** SPECS **************************************** -The game runs at a smooth 60 frames per second on most newer devices. -Does have a frame rate hitch on 1st point of game launch.
[app]com.RefinedGames.CrossCourtFree[/app] [app]com.RefinedGames.CrossCourtTennis[/app]
Quell [£0.89]
Really enjoyable puzzler right here. The game has obviously had a lot of thought gone into it. It's worth installing just for the transitions between levels! Beautiful.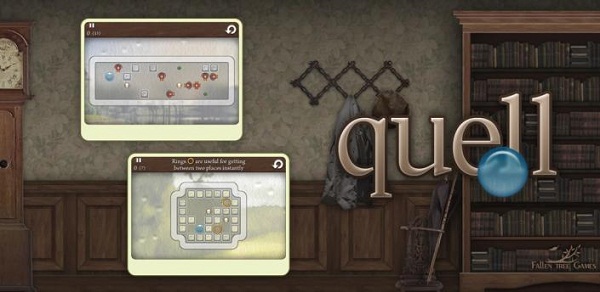 A unique zen puzzler that is sure to test your brain and capture your heart! Quell has been critically-acclaimed for its 80-plus levels of ingenious gameplay, gorgeous art style, and custom-written soundtrack (by renowned composer Steven Cravis).
[app]com.fallentreegames.quell[/app]
Manga Watcher [Free]/[£1.89]
If you're into Manga, look no further. This is the app for you. There is a lite version so you can check it out, but I'm pretty sure you'll grab the full version soon after!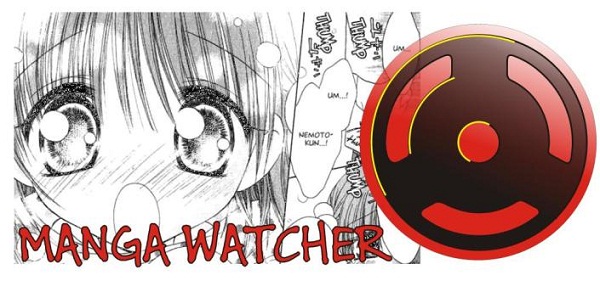 The Best Manga Reader for Android One App for Phone and Tablet! Android 3.0 Honeycomb already support! We'll be on vacation until October. Updates will be after. Read your favorite manga on your phone. You can read online or download and read later. You can open your manga from sdcard (png, jpg, zip). Share in Facebook and Twitter. Read manga from www.MangaFox.com, www.mangareader.net and etc. Read the manga in English, French, Russian, Spanish, German and Arabic. Have multitouch and one finger zoom! Support for Android Honeycomb soon release! One app for Phone and Tablet!
[app]org.vadel.mangawatchman[/app] [app]org.vadel.mangawatchman.full[/app]
Pocket League Story [£1.90]
Get this game. Nothing more needs to be said.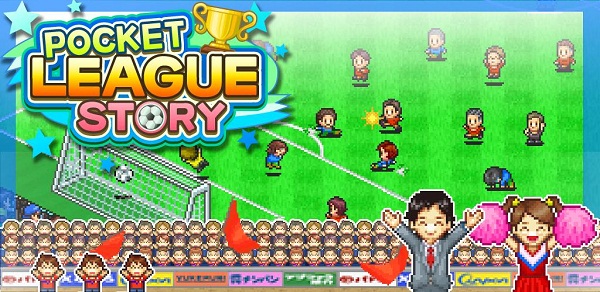 Train your team to battle to the top in this sensational soccer team simulation! --LIMITED TIME OFFER! 45% OFF!-- Handpick players, train, and battle your way to the top of every league in this sensational soccer team simulation! Sell merch, erect a gym--even a stadium! Your fanbase will grow as you conquer your rivals and snag the hottest sponsors! The sky's the limit in your quest for ultimate soccer stardom! As the crowd erupts in jubilation and the screams of "Goal!" echo throughout the stadium, will your team stand victorious? Try your hand at being a soccer team manager and find out!
[app]net.kairosoft.android.soccer_en[/app]