Behind The Scenes With Cat Deeley And Her Galaxy Tab 10.1
We had posted a while ago that Samsung had recruited British (she's actually a Brummie, explains why I can't understand her..!) actress Cat Deeley to help promote their new tablet, the Samsung Galaxy Tab 10.1. We've managed to track down an "exclusive" behind the scenes video of that photo shoot Cat took part in alongside the Galaxy Tab 10.1.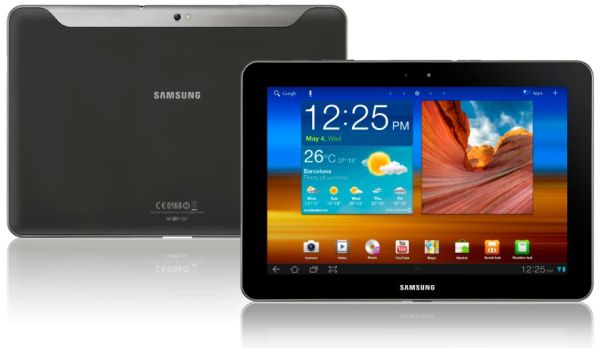 In the "behind the scenes" video, Miss Cat Deeley describes exactly what she loves about the Galaxy Tab 10.1 which includes the thinness of the device, the fact that it has a camera so she can Skype her family when she's away working in America (it's ok for some eh..), and one feature that actually made me laugh when she said it.. The fact it can play flash videos through the browser! Now I'm not sure if she came up with that dig at another well-known tablet maker herself or was prompted to by Samsung, but either way it made me chuckle!
Anyway, a quick reminder of the Galaxy Tab 10.1 specs are given below:
10.1" TFT 800 x 1280 pixels screen
16/32GB internal storage
1GB RAM
3.15 MP rear camera (records @ 720p)
2MP front camera
Android 3.0 Honeycomb
7000 mAh battery
A couple of my friends actually have this tablet, and insist it's the best honeycomb tablet on the market, if Samsung decide to send me one to review, I'll let you know myself!! hint
Source [www.youtube.com/samsunguk/www.facebook.com/samsunguk]
Samsung
Samsung Galaxy Tab
Galaxy Tab