Apple Vs (Amazon & Samsung): Round 1: Apple
Apple have recently been pushing various lawsuits towards manufacturers who produce android phones, tablets and app stores. HTC have been in the news recently, with Apple pushing to get all HTC phones banned from the USA. While that is still ongoing, Apple have also been fighting with Samsung and Amazon, and today they got a nose ahead in both.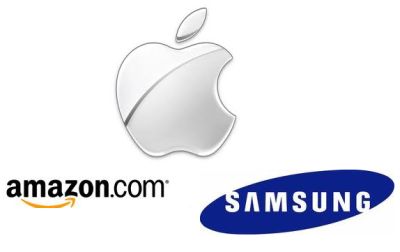 Samsung have had to postpone the sale and advertising of their Galaxy Tab 10.1 tablet in Australia until the patent infringement suit has been settled. Samsung seem fairly confident they will this lawsuit however, and if they do Apple have agreed to pay damages to Samsung for loss of sales during this period! The belief is that the infringement is based upon the version of the tablet on sale in America, which is supposedly different to the one on sale in Australia (I'm not sure how?)
Meanwhile, an Apple lawsuit against Amazon over the name of Amazons Android store in Europe has led to Amazon refusing to accept new app submissions from developers based in Germany. Although Amazon has said they hope to reopen this soon, there is still a chance that this could propagate to other European countries too.
We;'' keep  you informed on any updates on these two issues!