App Review: Viber
Viber is a free and ad-free app that allows for calls and text messages over data or Wi-Fi. They are planning on adding a premium service for calling non-Viber numbers soon too.
What makes Viber different is that there is no need to register, creating yet another account with another service that you might not use after a week. It uses your own phone number as your Viber number and scans your phonebook for contacts already using Viber. This also means that if you do not have their phone number in your contacts you cannot add them on Viber.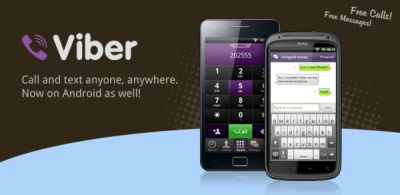 I have been using the app for about a week now, and I like it so far.  Texts are sent and received instantly, calls over Wi-Fi are clearer than my network calls but calls over 3G may be hit and miss, depending on coverage (of course!).  Setting it up is a breeze. You open the app and enter your phone details, receive a verification code via SMS and type it in the app. Done! Impact on the battery has been negligible so far (although the app does not appear at all under battery use).
There is still some room for improvement. Resending messages that might have failed for some reason (usually dropped/turned off connection) are  not automatically resent when you establish a connection and are not resent until you send that person another message. There are no options to change ringtone, LED notification, themes, etc… but it's just out of beta so I'll forgive the lack of customisation. Scanning contacts seems to be hit and miss too. However these are minor issues. One thing I would like to see added is an in-line notification for when the receiver has opened/read the message. It already has notifications for sent and delivered.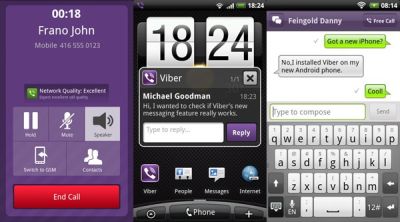 It is similar to Whatsapp, but with free calling and similar to Skype without the registration process. It is available on the Android Market and the App Store for iPhone wielding friends. There is also work on a BlackBerry and Desktop version of the app, but no release dates thus far. This might be one service that I might stick to, especially if I can convince more of my contacts to use it.
Pros:
Free and Ad-Free
Easy to set-up
No registration
Instant messages
Great call quality over WiFi
Cons:
Lack of customisation
Re-sending failed messages may be a pain
Friends need to have your number to see you on their Viber contacts
Download Size: 3.8MB
Install Size: 8.87MB
Version: 2.0.0.110519
Market Link: https://market.android.com/details?id=com.viber.voip
Disclaimer: This app uses data when you are not on WiFi to send text messages/calls so watch your data usage.