Amazon Kindle App Updated: Now with Extra Sexiness
The official Amazon Kindle app for android has just received an update in the market. The main new addition is a complete overhaul of the home page, and the new one is very nice indeed.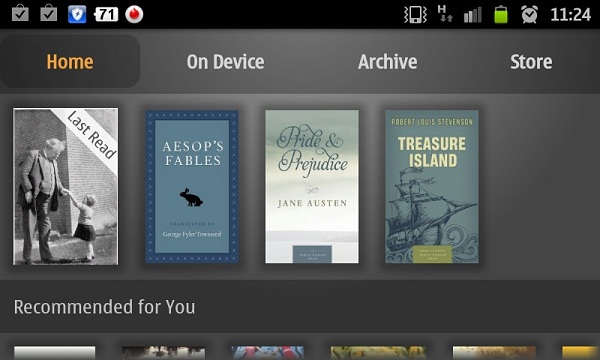 The full list of updates are:
v3.1.0:
• New home experience with easy access to store
• Access book recommendations in your library
• In-app upgrade notifications
• Several bug fixes
[app]com.amazon.kindle[/app]
.