£120 Worth Free Media Vouchers For Samsung Galaxy Note Owners
Samsung have an offer on for everyone that has bought a Galaxy Note since its release. The offer is quite similar to the one they offered when they released the original Galaxy Tab which offered a whole load of free media content. This offer, gives Note owners the ability to "redeem vouchers worth up to a total value of £120, comprising: £65 voucher to redeem at Samsung Movies and £50 voucher to redeem at 7digital and to download an AVG pro security application worth £6 for free".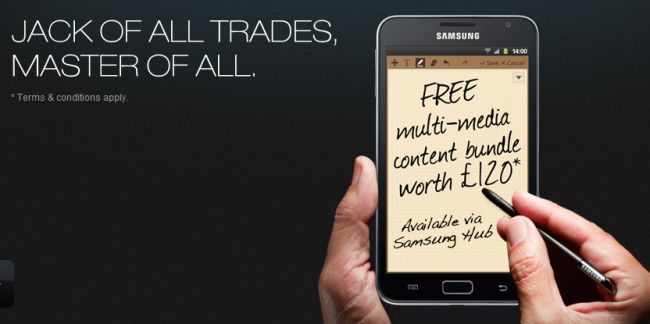 It's not a bad offer, well its free media content so it can only be good really. If you want to take part you need to go into your Samsung Hub app, click Exclusives and enter your IMEI number. The full details from Samsung are given below, enjoy!